Snorkel, Scuba, Fishing and Sailing in Rincon, Puerto Rico
See Our Listings Below to Plan Your Rincon Vacation!
During the summer months, the surf along our coast calms down and becomes a great place for Snorkeling just offshore. The Tres Palmas Marine Reserve at Steps Beach is especially good - but you'll find great snorkeling all along the Rincon beaches.  There are also a great number of summer camps for the kids. 
During surfing season from November to March - it is better to check with the dive shops and arrange a snorkel trip to some of the calmer offshore reefs or on Desecheo Island which is 12 miles offshore. Dive Shops also have snorkel equipment for sale or rent. 
 SCUBA diving in Rincon is the best in Puerto Rico due to our location close to great dive sites and Desecheo Island. Although it may take longer to reach, Desecheo Island is designated as a National Reserve Park and offers pristine diving conditions in a protected marine environment, known for its coral formations, reef fish, angels, jacks and even sharks.
Rincon is also just a few miles from the dive sites of La Parguera - an easy drive south of Rincon in Lajas, Puerto Rico, famous for its wall diving which drops more than 120 feet. You'll find large deep sea fish, folphins, mahi-mahi, tuna, blue marlin and rare black coral.
With average water temperatures of 80º Fahrenheit and visibility up to 100 feet or more - Rincon has become a world-class SCUBA diving destination.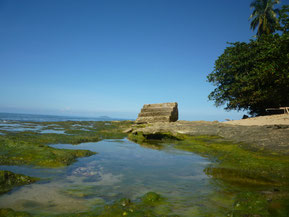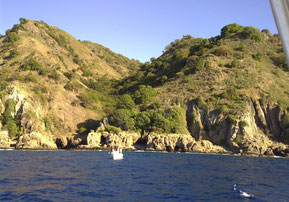 Deep Sea Fishing in Rincon means billfish! You'll find great deep sea fishing all year - although the type of fish caught will depend on the season. In the winter months, Yellow Fin Tuna, Wahoo, Dorado, Mahi-Mahi, While Marlin and even Sailfish run in the deep waters of the Mona Passage. Blue Marlin arrive in the summer months on a 'catch and release' basis. Deep Sea Fishing charters have very limited space on each boat - so make sure you contact the charter boat prior to your visit to Rincon!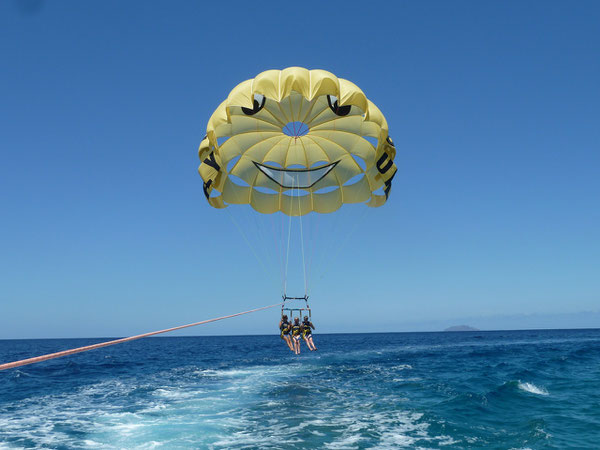 Flying Fish Parasail
Come fly with us above Rincon's Sunset Coast!
Rincon's most exciting ride!
(787) 823-TOFLY
Single and Tandem flights are available. Flying Fish Parasail is open 7 days a week. Our first trip starts at 9am and our last trip is at 5pm. Your flight time is 12-15 minutes and the entire trip including time on the boat is about one hour. Reservations are recommended - call today! 

Specializing in Underwater Tours from Rincon's Shores
We offer a full line of top quality dive and snorkeling retail, also everything you need as far as dive/snorkel rentals and air tank fills.
We have instructor guided tours for both snorkeling and scuba diving, NO BOAT REQUIRED. Diving tours are at 9:30 a.m. and snorkeling tours are at 1:00 p.m. (reservations required). If you would prefer to be self-guided, we are more than happy to tell you about all the wonders of Rincon's shores beneath the waves.
We offer all levels of group and private scuba diving and snorkeling certification courses through NATIONAL ASSOCIATION OF UNDERWATER INSTRUCTORS (NAUI) and IANTD.
787-506-DIVE (3483)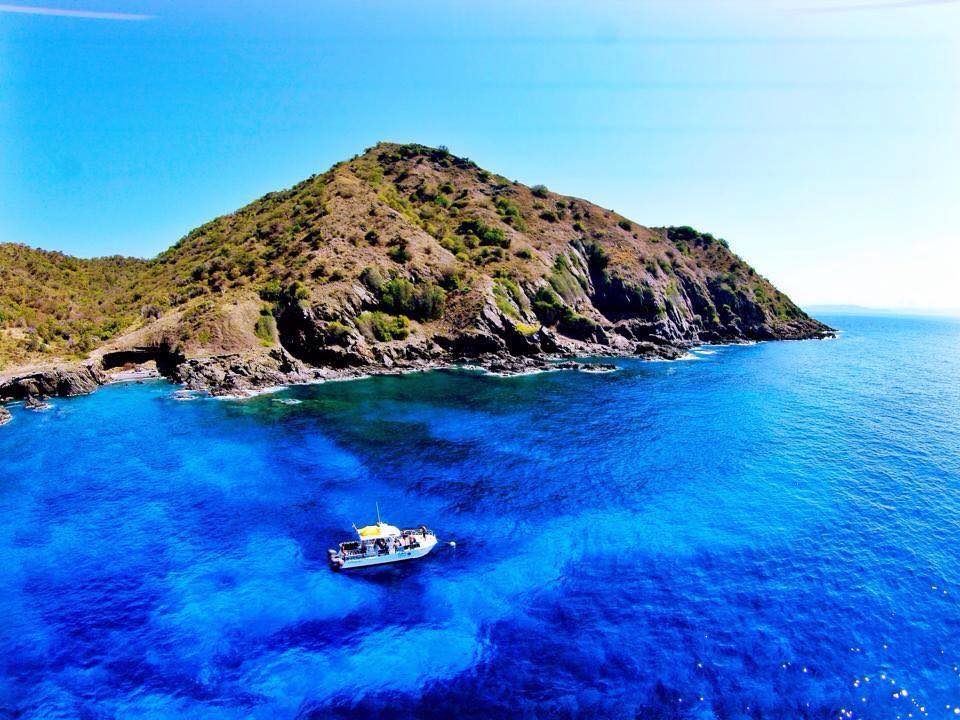 Taino Divers
SCUBA Diving, Snorkeling, Sunset Cruises and a shop, in the middle of everything!
(787) 823-6429
We offer daily trips to nearby Desecheo Island (weather permitting), for Snorkeling, Scuba Diving and Discover Scuba Diving. We meet at our shop at 7:30am which is located a few steps from our boat at the Black Eagle Marina in Rincon. The ride to the island takes about 35 minutes and we anchor at two different sites, based on the day's conditions. The visibility is a consistent 100 feet and the water temperature varies between 80F and 86F. All trips are lead by experienced captains and divemasters. Included in the price are 'gourmet' sandwiches, water/soft drinks as well as snorkeling gear. We return about 2pm.